What you wear is usually a good representation of the way you feel.
This simple white clutch bag expresses my current life situation so well - Stressed but relatively well dressed.
In this outfit feature are two particular items which have been sold out in almost every store.
The highly recommended matt finish velvet lipstick by Bourjois which applies like a gloss but dries matt. The colour is very pigmented and lasts for hours even after eating and drinking.
Zara clutch available in 3 colours - yellow, blue and white, each with a different message.
Yellow reads "HAVE FUN / NON STOP SUMMER"
Blue reads "CAUTION / FEELING LUCKY"
Click link to see the yellow and blue here.
The white one is sold out online and in store but people are selling them on eBay for £10 more than the retail price...girls are cray but totally worth it!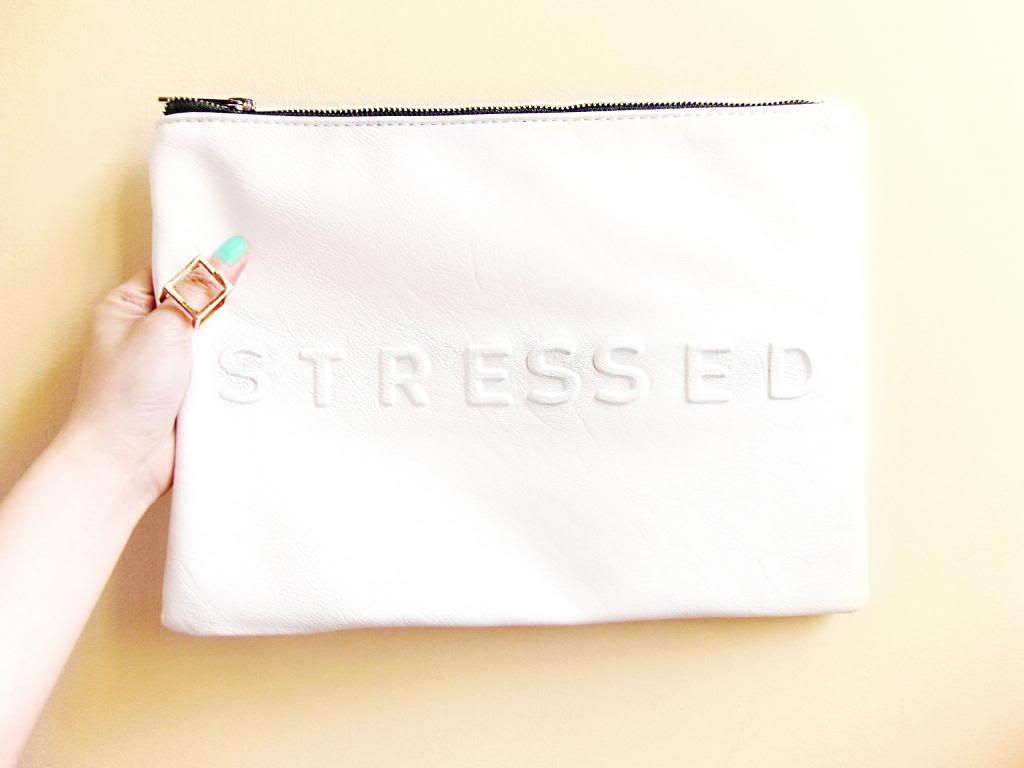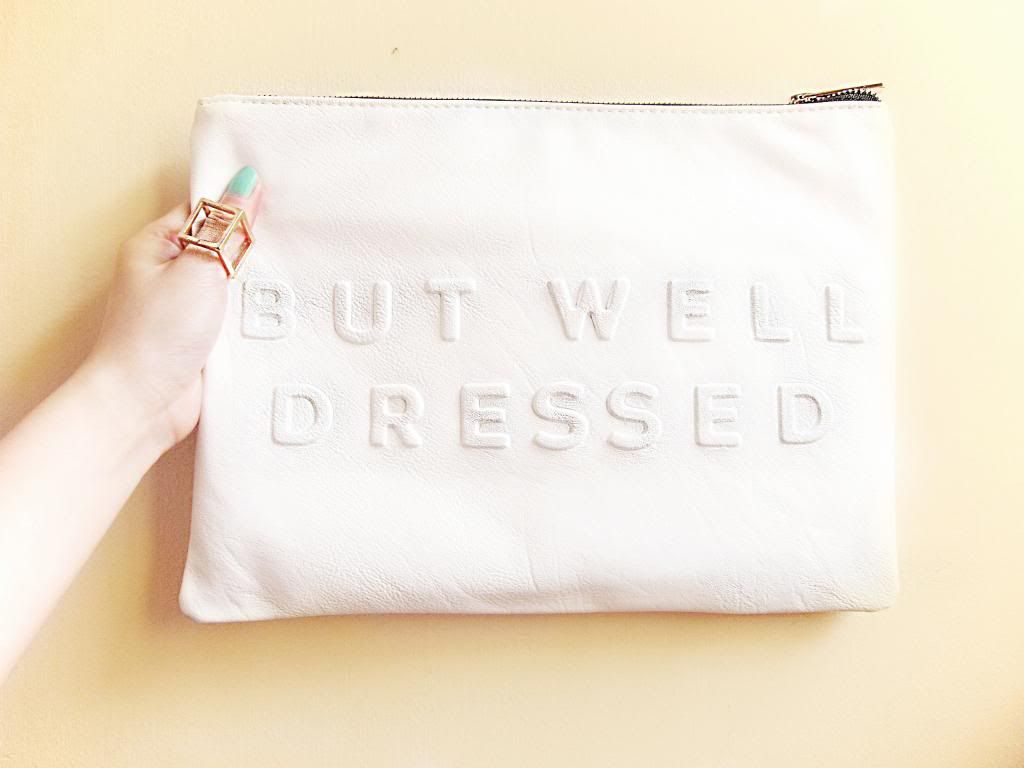 'Stressed but well dressed' Leather clutch - White - ZARA


(Birthday present from LLM - Thanks guys!)



Gold cube ring - 7twentyfour

Flash Gun - Di466 White - Nissin

Nail polish - 304 Mint Green - Barry M

Rouge Edition Velvet Lipstick - 03 Hot Pepper - Bourjois



Photos by Panda Dam (My baby sis)